Now more than ever, we're so grateful for the community that has funded, volunteered, celebrated, and advocated for No Nonsense Neutering through the years. At a time when everything feels uncertain, we find comfort and encouragement knowing that you care about our cause.
While much of the world has stopped, our mission to provide low cost Spay-Neuter services will not be placed on pause. That's why we're asking you to help us by donating a basket, gift card, or single item to be added to a basket for upcoming events. We are also looking for home-made baked goods; human and pet. Your generosity will help us as we adapt to ever-changing circumstances due to COVID-19.
While all of us are facing great challenges at this time, we hope that you can also join us for our upcoming events. Please visit our Events page, and Facebook for updates. Growing our community at this time is crucial to our organization. If you're unable to donate, or participate, please consider forwarding this message to family and friends. We'd really appreciate it!
On behalf of all of us at No Nonsense Neutering, thank you for being a part of our community. We wish you and your family health, safety, and happiness and want you to know that together, we can overcome all things.
Donations can be dropped off at any clinic, during any open clinic day. We are currently curbside, please wait for the staff to come to your vehicle for assistance. For pick-up please contact Dpavloty@nnnlv.org Thank you!
You can also help NNN when you use services like E-Bay, Amazon, Etsy and more. Check out these other easy ways to help NNN.
Financial & Material Donations
PayPal Certified – We accept financial and material donations
Other Ways You Can Help Our Fundraising Efforts
If you use services like E-Bay, PayPal, Amazon and Yahoo you can help No Nonsense Neutering raise funds without doing a thing! Simply use the links below to designate NNNLV as the charity of your choice when you use those services.

Thank you to everyone who helped support No Nonsense Neutering and voted! Voting has now closed.


With GoodShop, you can support No Nonsense Neutering provide high quality, low cost services without spending any extra money! By taking advantage of Goodshop's 100,000+ online deals, like Pottery Barn Kids coupons, 1800Flowers promos, and Shutterfly savings, you can save money, while supporting our cause.
To begin saving, shopping and donating, simply signup and choose No Nonsense Neutering as your cause. You can skip registration and begin shopping with No Nonsense Neutering as your cause immediately by visiting our GoodShop page here: www.goodsearch.com/goodshop?charityid=914011
eBay Giving Works is a program that enables members of the eBay community to donate to their favorite cause. Sellers can give a portion of the proceeds from their sales, buyers can add a donation to their purchase during checkout, and anyone with a PayPal account donate to nonprofits right away – without buying or selling anything. Better yet, eBay Giving Works makes it easy and cost effective for nonprofits to sell items in the world's largest online marketplace. Special features help nonprofit items stand out and, if the listing sells, eBay will credit back 100% of their insertion and final value fees.
More info about Giving Works: http://givingworks.ebay.com/
NNNLV's Giving Works page: http://givingworks.ebay.com/charity-auctions/charity/no-nonsense-neutering/51505/

Amazon Smile – Amazon donates 0.5% of the price of your eligible AmazonSmile purchases to the charitable organization of your choice. AmazonSmile is the same Amazon you know. Same products, same prices, same Amazon Prime benefits.
Support your charitable organization by starting your shopping at smile.amazon.com.
More info about AmazonSmile: http://smile.amazon.com/gp/charity/about.html

PayPal Giving Fund provides various ways to help charitable organizations like No Nonsense Neutering.
More info about PayPal Giving Fund: https://www.paypalgivingfund.org/index.html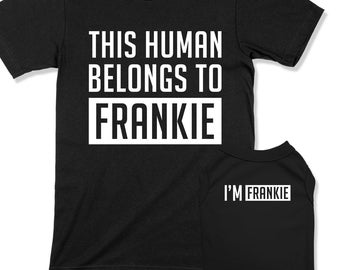 https://etsy.me/2rtlt8X 
 Mention No Nonsense Neutering and 20% will be donated!   Etsy has something for everyone from, personalized pet drawings, clothing, jewelry, accessories, decor and more!